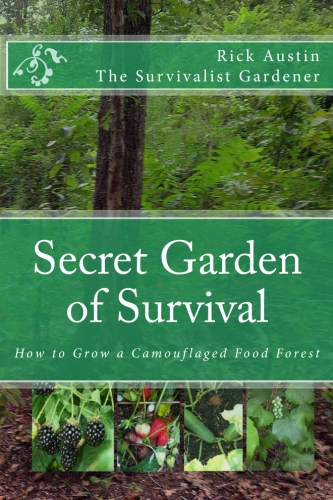 As a lot of you know, I am a huge fan of permaculture gardening. And, for those of you who didn't know, I actually have a food forest.
"A what?" you say.
A food forest is nature's way of growing things, you know, like in a forest – nature. No one comes in to plant all those trees, the underbrush and shrubs in a forest (that is unless some nut came in and mowed it all down and now has to replant everything … just sayin). Growth just happens … er … naturally or nature-ly *grin*. And, well a food forest works in the same way - with the exception of you giving it a little "boost" to get it started. You could say after that initial boost that it's the lazy man's way of gardening; because once it's planted …you give it back to nature and let her handle it while you reap the harvest. And in my experience the harvest has been plentiful.
What the author has done in 'Secret Garden of Survival - How to Grow a Camouflage Food Forest' is give you the best-of-the-best resource information all tied up in a nice package of step-by-step instructions and full color photographs and illustrations on how you can create a 'survival' garden of your own using the plans and guideline he himself has used.
Some may question the 'survival' or 'camouflage' part of the gardening concept – apart from the obvious, that your food forest will be for supplementing your food stores and thus your survival as well, it goes deeper than that. It is a 'food' forest, literally. So if you are looking for 'the yard of the month' garden … this isn't for you. This book is designed for the preparedness-minded person. The one who understands, and sees the practical implication of keeping what you have …"under-wraps" including how you get your food and where it's stored. Traditional row gardening, sends out a red flag to anyone seeking food that yours is the home to go to first. With a food forest, most wouldn't give it a passing glance. Why? Because it looks like a bunch of overgrown plants, shrubs and trees all mish-mashed together – or camouflaged - when in all actuality it is a thriving survival garden bursting with fruits, nuts, herbs, plants and vegetables all naturally intertwined and growing in harmony with one another.
Not only does the author show you how to create the perfect garden layout starting with barren land, he further discusses the importance of soil, placement of your plants, how to use insects to your advantage by planting certain plants and vegetables together to attract good bugs (is there even such a thing as a good bug?) to fight off the bad bugs, how to collect rainwater by creating ground 'swells" in your garden, how to create microclimates by place rocks and stones around your plants for warmth and, how to create a grey water system for watering so you aren't a slave to watering … again letting nature do what it does best.
This book is 'anything and everything' you ever wanted to know about how to create a food forest but were afraid to… uh …read about it? It's a soup to nuts book, giving you detailed instructions each step of the way with colored illustrations and photographs so you can visualize how things are done as you read.
The author has done all the research and leg work - now it's your turn, less the research of course.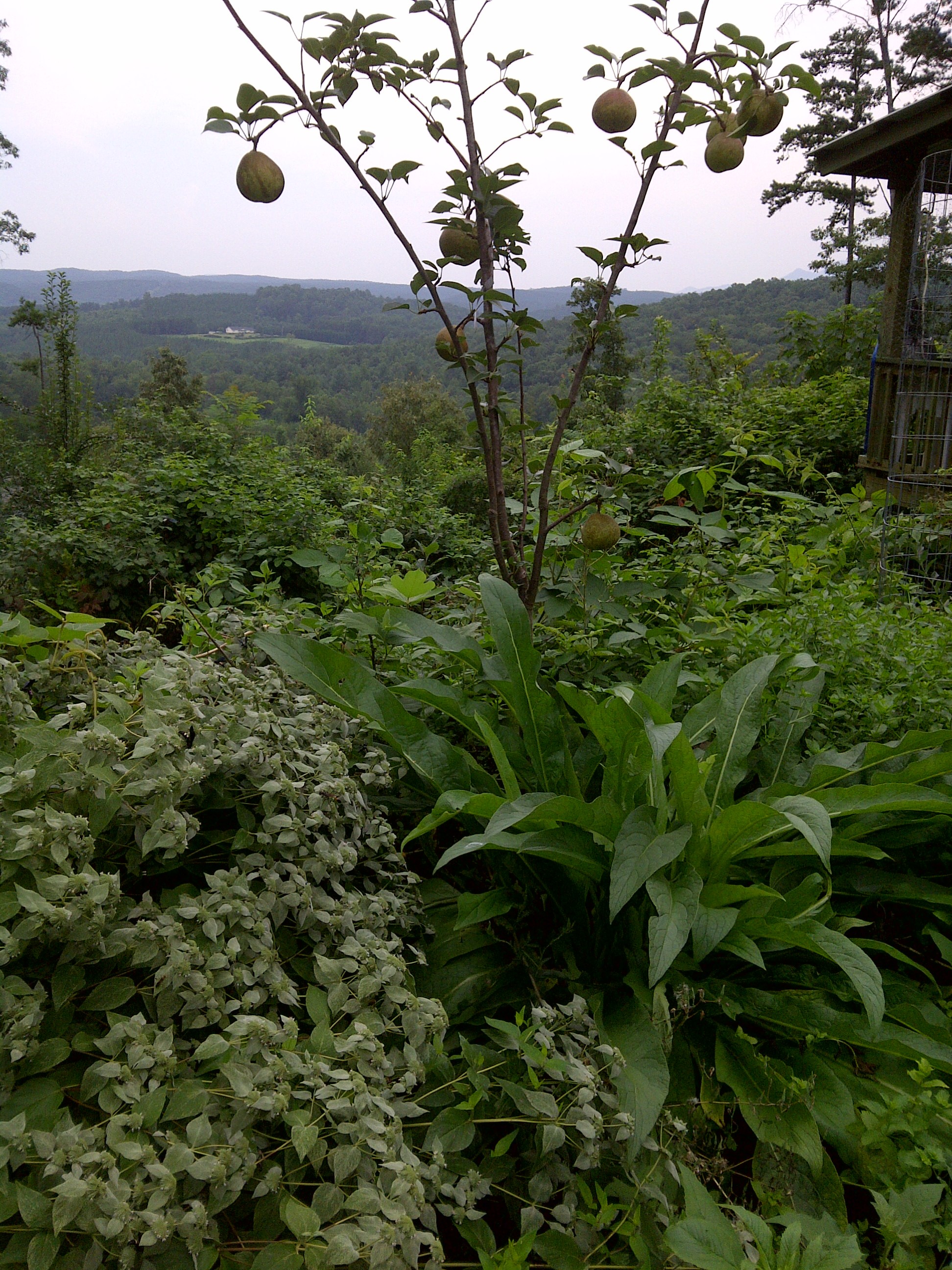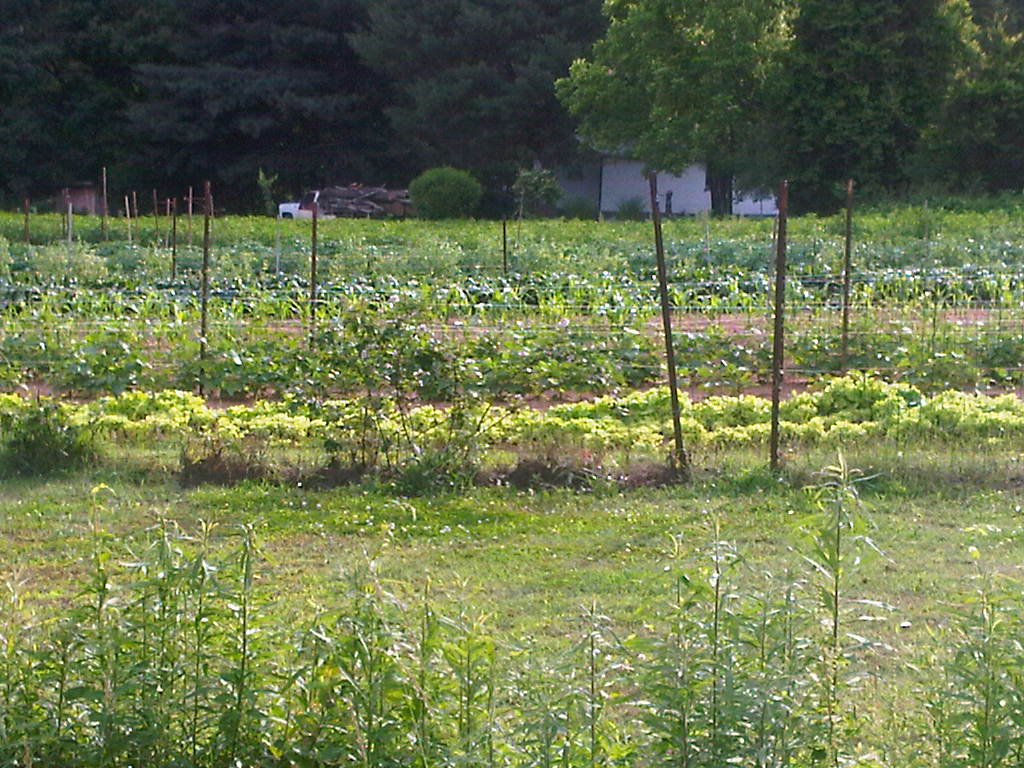 So what's it gonna be? A traditional row garden … or a camouflage food forest? Hmmm?
I guess it all depends on if you want "unwelcomed" company when the poo-hits-the-fan or not.
Get your copy of "Secret Garden of Survival" here:
Contact Information:
Twitter: @survivorgarden (Survivalist Gardener)

Email: This e-mail address is being protected from spambots. You need JavaScript enabled to view it
- Survivor Jane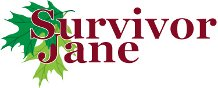 RELATED ARTICLES:
Book Review of 'The Total Gun Manual' by Davie E. Petzal and Phil Bourjaily (Fondly
Referred to as "The Gun Nuts")
Book Review: W1CK by Michael Bunker
Book Review of 'The Ultimate Survival Manual – 333 Skills That Will Get You Out
Alive' by Rich Johnson
Book Review of 'The Great Flaw' by Doug Carlsten
Book Review of ARkStorm by Ron Foster
Book Review: 2012 Armageddon Unholy Alliance
Book Review "Education After The Collapse" By Todd Sepulveda
Book Review of "The Survival Doctor's Guide to Wounds" and "The Survival
Doctor's Guide to Burns" by Preparedness-Minded Family Physician - James
Hubbard, M.D., M.P.H.
Book Review of 'Collapse' by Richard Stephenson
Book Review: 'How to Handle a Crisis: Handling Emergencies, Even When You're
Terrified' by Nat Geo Channel Doomsday Prepper - Dennis Evers and Dr. Roberto
Silva
Book Reivew: 'Solitary Man: Countdown to Prepperdom' by Ron Foster
Book Review: 'Plan and Prep: Surviving the Zombie Apocalypse' – Not just another
Zombie Book by Alex Newton
Book Review: 'Survival Mom: How to Prepare Your Family for Everyday Disasters and
Worst-Case Scenarios' by Lisa Bedford
Book Review - Etiquette for an Apocalypse By Anne Mendel
Book Review - The Last Pilgrims by Michael Bunker
Book Review of Survival & Emergency Preparedness Skills (SEPS) by Jay Blevins


If you have any questions, or would like to see a specific article addressing survival preparedness for women on SurvivorJane.com click here
Or contact Survivor Jane at This e-mail address is being protected from spambots. You need JavaScript enabled to view it
Follow me on Twitter @SurvivorJane and by using the hashtag #PrepperTalk where you will find a Community of Prepared-Minded People
Thank you in advance for sharing Survivor Jane with all your friends and family!
Main Menu
Get Your Tickets Now for 2017
NEW!! Prepper Word Search Puzzles
Advertisements